Hello, I am Sugikawa, a YASO distiller.
In Joetsu, much snow has fallen and winter is in full swing.
In this issue, we discuss the February 2022 Limited.
This month the release date is February 9, unlike usual. Please be careful.
…and those with good intuition may have noticed when I tell you.
Feburary Limited is a gin of cacao, the ingredient of chocolate.
Yes, February 14 is Valentine's Day.
In order to be released a little earlier in time for Valentine's Day, this Limited 02 Cacao This gin is the perfect gift for a loved one, dinner, or an evening drink.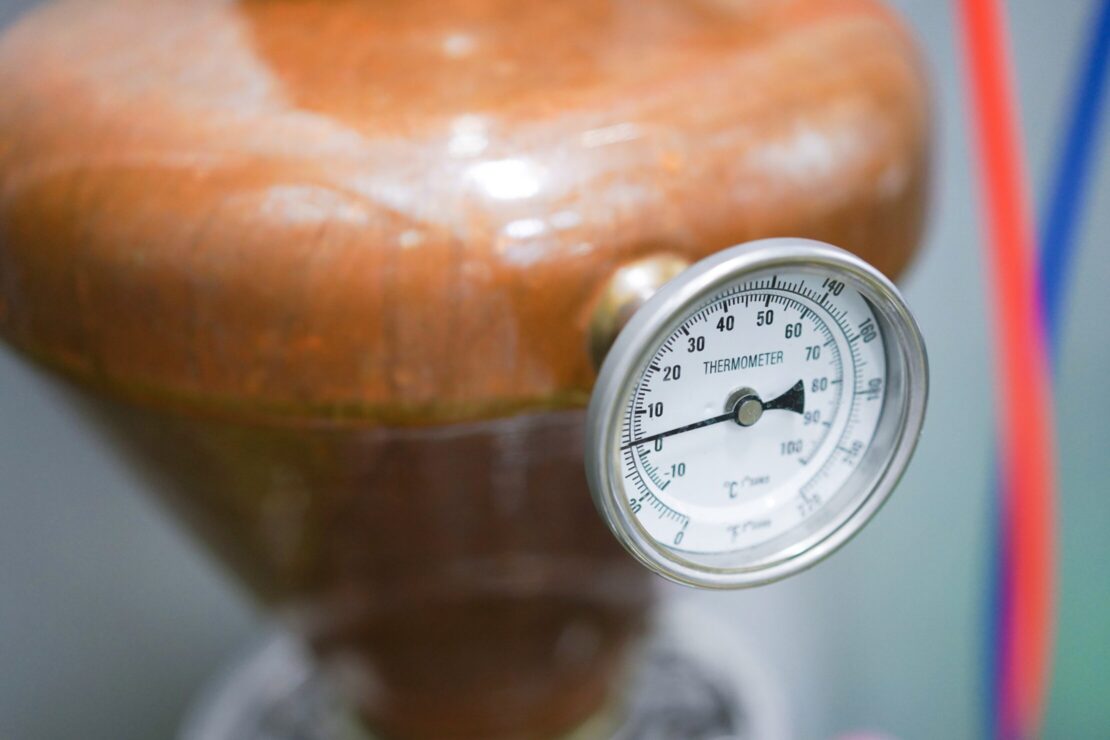 Although it is not well known, chocolate is actually a fermented food.
The harmony created by the fermentation of wildflowers and cacao has resulted in a unique gin.
However, this limited cacao is actually a gin that was a bit more difficult to prototype.
Deciding to make a cacao gin for Valentine's Day in February, we first experimented to see how we could express the aroma of cacao in a gin.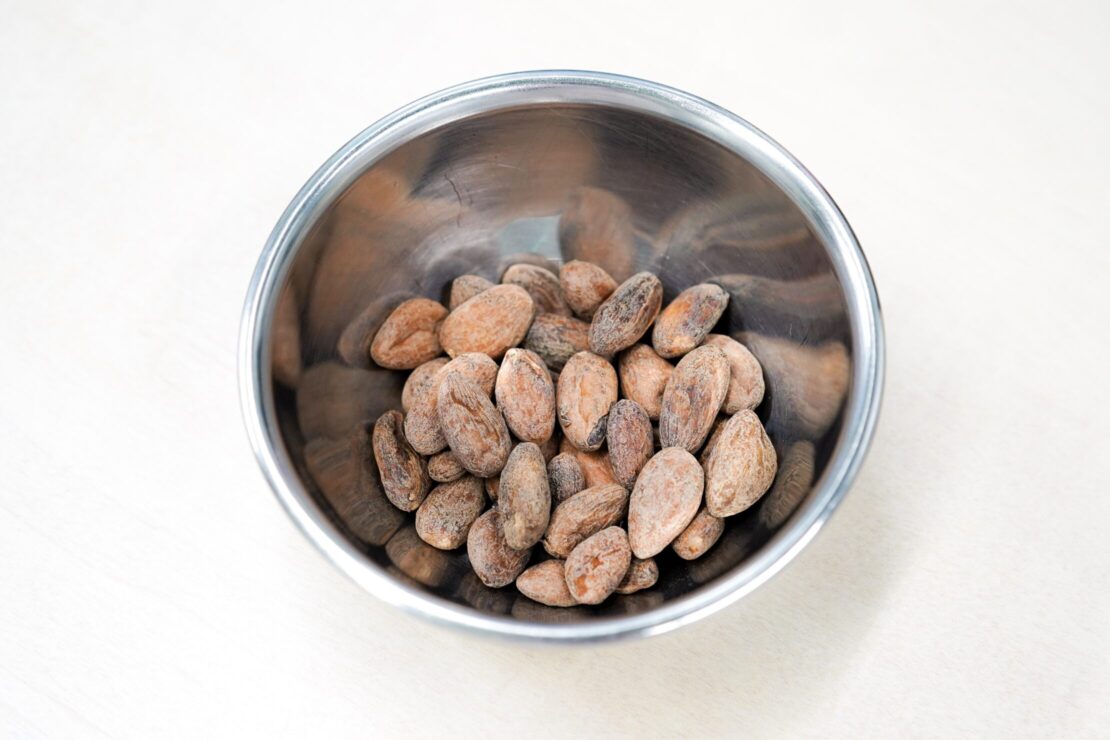 Several varieties of cacao were obtained in the fruit state, soaked in the bean state, crushed and distilled, soaked, peeled and crushed…
After much trial and error, we found that the aroma is more easily obtained when the cacao mass is peeled and crushed to the point of becoming paste-like for distillation in YASO's base, so we adopted coin-shaped cacao mass.
The next step is to select the cacao variety.
In fact, there are various varieties of cacao, each with its own aroma, taste, and production volume.
YASO SPRITS, the base of YASO GIN, is a spirit scented with wildflowers.
If the fermented smell of cacao is too much in contrast to this base, the balance will become unbalanced.
Therefore, we have been searching for cacao with a high aroma and less fermentation smell after distillation.
The distillation manager, Mr. Umeda, obtained this delicious chocolate variety from Patisserie Olalanti in Takada, Joetsu City, and it was the "Arriba" variety that was used this time.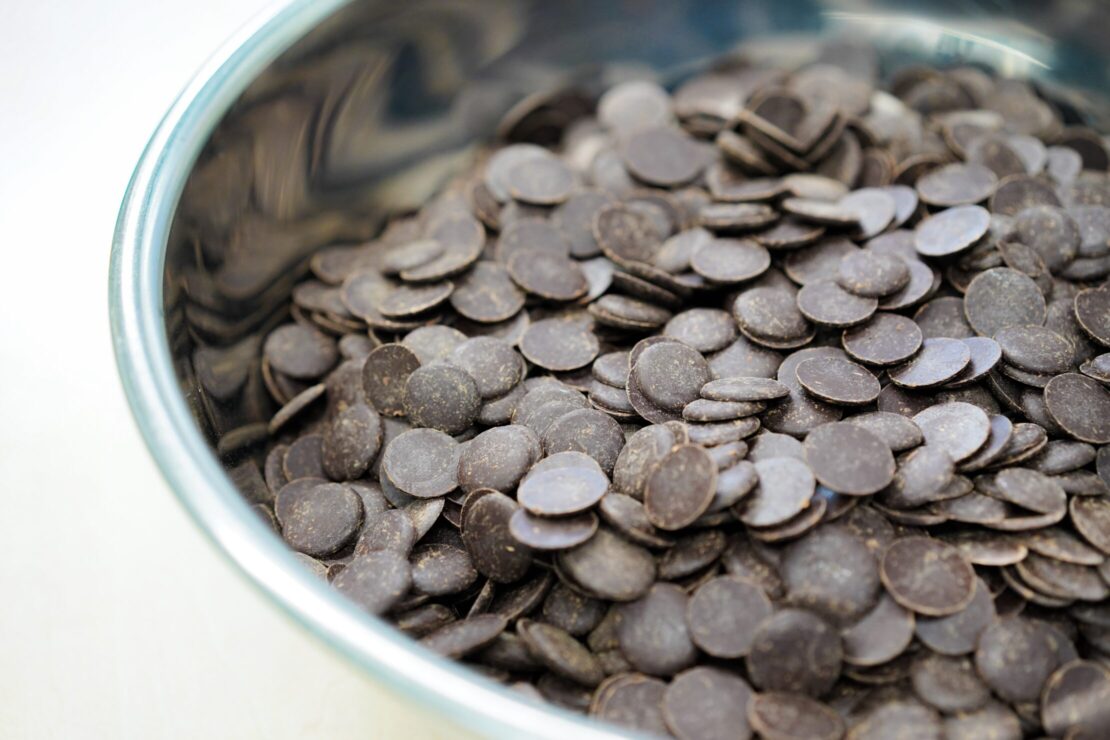 The Arriba variety (Nacional), a rare endemic variety grown in Ecuador, an equatorial country, is characterized by its powerful aroma and gorgeous aftertaste.
When I actually drank it, I was impressed by the mellow aroma of cacao before putting it in my mouth, the powerful aroma that spread after putting it in my mouth, and the good balance of bitterness and acidity.
I decided to use this chocolate for gin.
Everyone agreed.
In order to extract only the good aroma of cacao, only the cacao was distilled separately, and only the best part of the aroma was extracted while checking the taste and aroma.
The process up to this point has had its twists and turns, as extracting the aroma of cacao is more difficult than expected.
Limited 02 Cacao is delicious straight or on the rocks, but when mixed with carbonated water, the aroma opens up and the cacao flavor is even more pronounced.
The unsweetened soda is also perfect with a meal.
For a more chocolatey taste, try mixing it with tonic water or adding a little syrup to the soda.
This will give the cocktail a gentle sweetness and a chocolate flavor.
The release date is February 9.
Please look forward to it.