The limited edition gin for November is a gin featuring a house of candy in the woods.
In addition to tonka beans, wild cardamom, and cinnamon, juniper berries were added to the basket as an extra ingredient to create a sweet, candy-like aroma with the clear scent of the forest.
In addition, the addition of Le Lectier distillate adds a gorgeous aroma and taste, giving it a sensual finish.
We recommend drinking it in a variety of ways, including gin and tonic, gin and soda because gin itself has a sweet taste, or hot water with a little syrup to sweeten it.
Why not feel like you have wandered into the house of sweets you imagined in your childhood?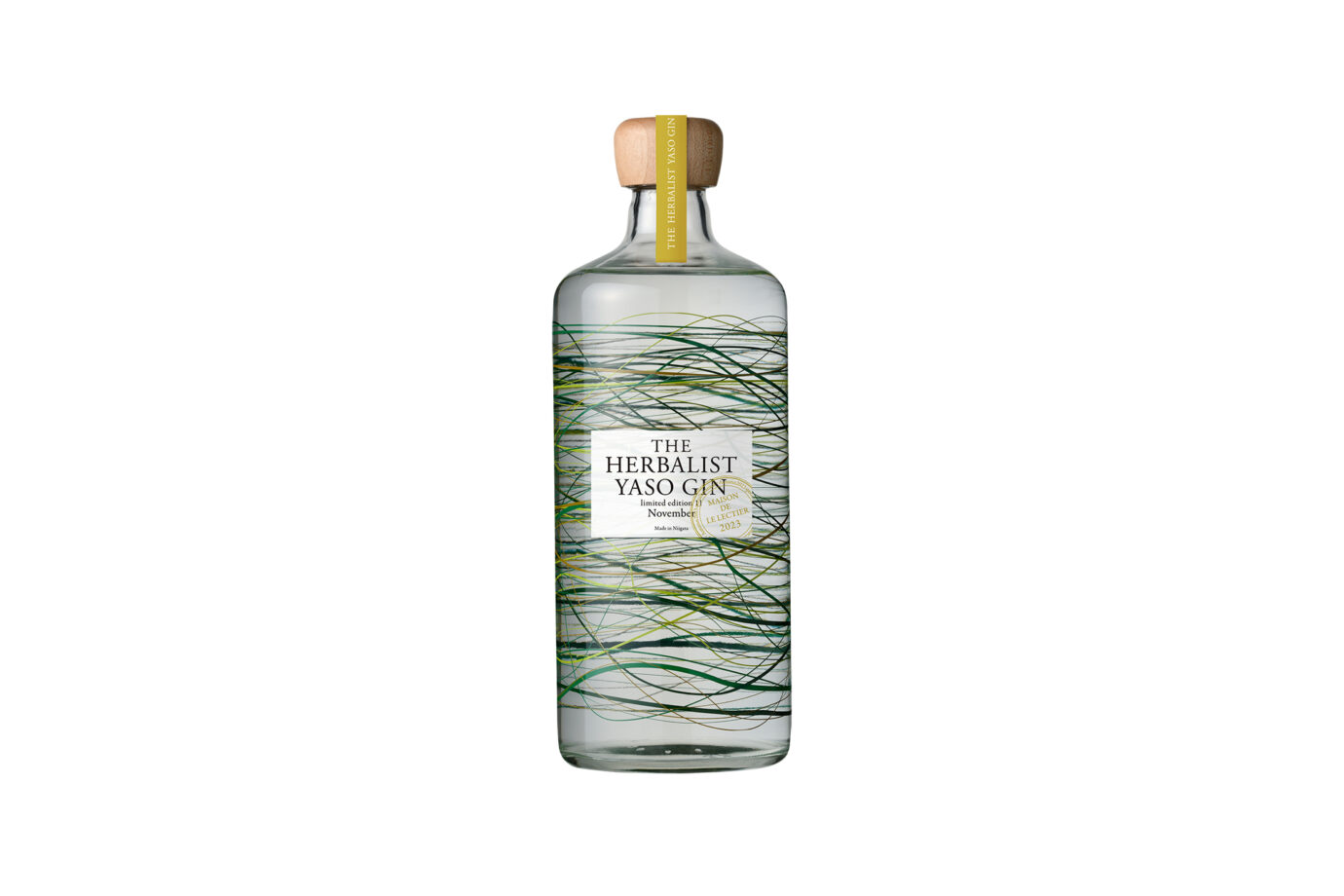 Click here to purchase
Sales will begin at 12:00 noon on Wednesday, November 15.
※The number of bottles is limited.
〈Ingredients〉
[Wildflowers]
mugwort、turmeric、fish mint、lotus leaf、chinese ginseng、andrographis paniculata、St. John's wort、kuma bamboo grass、dandelion root、ganoderma lucidum、five-leaf ginseng、eucommia leaf、chinese plantain、licorice、pine leaves、Nandina leaves、solomon's seal、asiatic dayflower、new zealand spinach、maca、eurycoma longifolia、senna occidentalis、job's tears、field horsetail、loquat leaves、luo han guo、goji berry、alehoof、peach leaf、ginkgo leaf、japanese honeysuckle、fig leaf、safflower、siberian ginseng、Isodon Japonicus、nalta jute、japanese red elder、japanese mallotus、matrimony vine leaf、persimmon leaf、german chamomile、chinese quince、perilla leaf、mulberry leaf、nikko maple、panax pseudoginseng、platycodon root、jujube、salacia、silvervine、sicklepod seeds、red ginseng、almond mushroom、rooibos、amla fruit、onion skin、Cat's Claw
[Fruits]
japanese apricot、kumquat、fig tree、mandarine orange、apple、grape、melon、lemon、grapefruit、Apricot
[Vegetables]
chile pepper、ginger、shiitake、carrot、onion、parsley、cabbage、burdock、bean sprouts、garlic
[seaweeds]
sea kelp、endocladiaceae
[14 botanicals]
Leche, juniper berries, coriander seeds, cinnamon, tonka beans, wild cardamom, licorice, ginger, caraway, cloves, thyme, cardamom, Echigo spice, spring turmeric
Content: 700ml
Alcohol content: 45%.
・Drinking alcohol under the age of 20 is prohibited by law.
・We do not sell alcoholic beverages to persons under 20 years of age.
・Drinking alcohol during pregnancy or lactation may affect the development of the fetus or infant.