Fresh gin with herbs and strawberries for April only.
The fragrant Niigata brand strawberry "Echigohime" is used as a botanical, and 8 kinds of raw herbs are blended to match the refreshing sweet scent.
Echigo-hime, which has a lot of juice and is juicy, is characterized by its sweetness and strong aroma because it grows slowly through the cold winter of Niigata. This gin was distilled and blended in 4 batches to maximize the fragrance of Echigohime.
Juniper berries and spice parts, pressure-distilled strawberries, vacuum-distilled strawberries, basket-distilled fresh herbs. I finished adjusting the position.
In addition, the alcohol content has been adjusted to make the fragrance softer. If you want to enjoy the scent, you can use it straight. Of course, the strawberry flavor and sweetness go great with tonic water.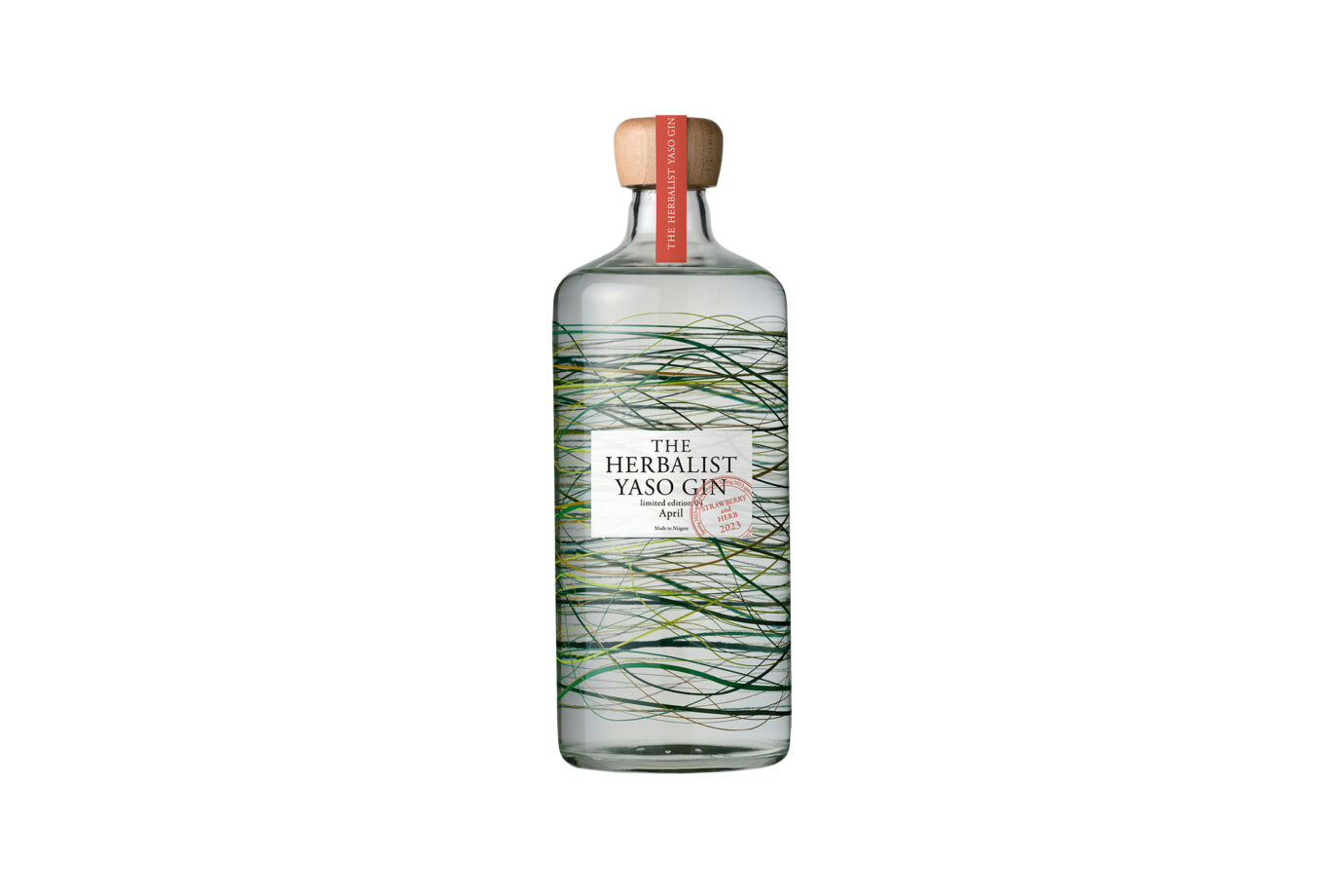 Sales will start at 12:00 noon on April 15th.
*The number is limited.
*One person per time.

[Wild grasses]
Mugwort, turmeric, Houttuynia cordata, lotus leaf, ginseng, ginseng, hypericum perforatum, kumazasa, dandelion root, ganoderma lucidum, Gynostemma pentaphyllum, eucommia leaf, plantain, licorice, pine leaf, nanten leaf, Polygonatum, daywort grass, tuna, maca , Tongkat Ali, Herb Sow, Pigeon Barley, Horsetail, Loquat Leaf, Lakanka, Wolfberry, Lotus, Peach Leaf, Ginkgo Biloba, Mandarin, Fig Leaf, Safflower, Eleuthero, Trillium, Morokheiya, Sekkotsubok, Red-crested Megaleaf, Wolfberry Leaf , Persimmon leaf, Chamomile, Chinese quince, Perilla leaf, Mulberry leaf, Megusuri tree, Tashichi carrot, Platycodon root, Jujube, Salacia, Actinidia, Ebisu grass seed, Red ginseng, Agaricus, Rooibos, Amla fruit, Onion skin , Cat's Claw
[Fruits]
Plum, kumquat, fig, mandarin orange, pineapple, apple, grape, melon, lemon, grapefruit, apricot
[Vegetables]
Capsicum, ginger, shiitake, carrot, onion, parsley, cabbage, burdock, bean sprouts, garlic
[Seaweed]
kelp, funori
[22 types of botanicals]
Juniper Berry, Strawberry, Catnip, Balm of Gilliat, Pineapple Sage, Mrs. Geranium, Orange Mint, Oregano, Sweet Marjoram, Strawberry Mint, Coriander Seed, Licorice, Spring Turmeric, Fennel, Caraway, Orange Flower, Ginger, Cardamom, Clove, Allspice, Echigo Angelica, Celery Seed
Contents: 700ml
Alcohol: 40%
・Drinking alcohol under the age of 20 is prohibited by law.
・We do not sell alcoholic beverages to persons under 20 years of age.
・Drinking alcohol during pregnancy or lactation may affect the development of the fetus or infant.