Hello, this is Sugikawa from Echigoyakuso Distillery.
The limited edition gin for September 2023 is a special gin collaborated with a bar in Niigata, which I also love!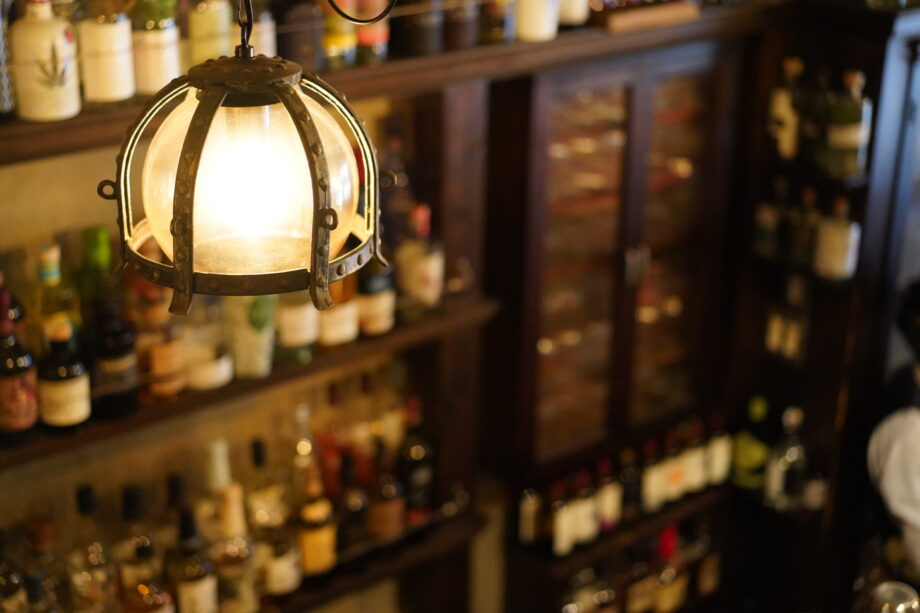 This time, I collaborated with "bar Chetta" in Niigata City for this zine.
This is a bar that I have fond memories of going to when I was working in Niigata in my previous job.
Chetta is located in a quaint drinking spot called Rakutenchi, a short walk from Niigata Station, and is a wonderful bar that mainly sells gin and whiskey.
They have actually been carrying all types of YASO since its launch. The photo shows some of the empty bottles.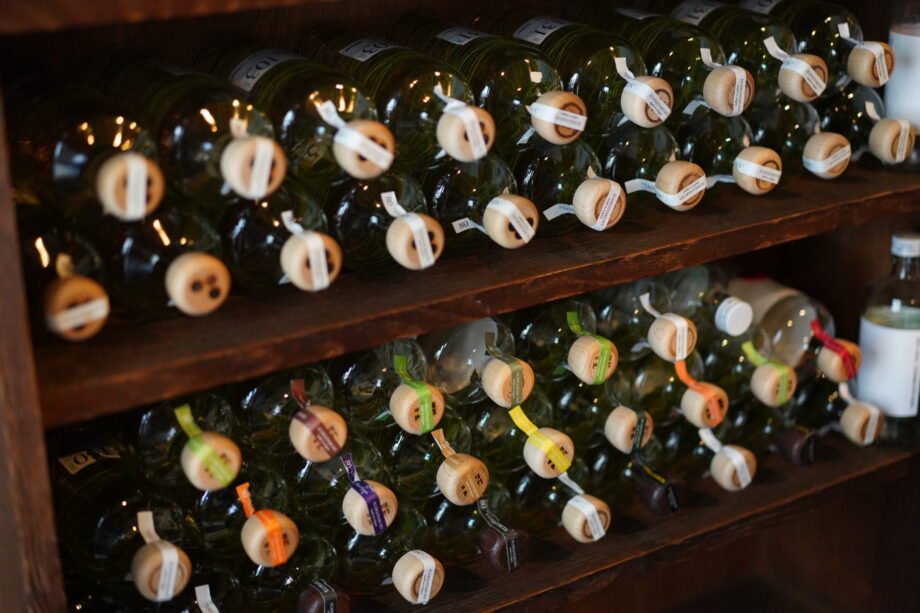 Back then, whenever a new YASO product was released, I would go out for a drink and talk with the master about how interesting a company Echigo Yakuso was.
Mr. Sugawara, the master of the bar that holds such fond memories for me, requested "a gin with a citrusy punch that can be served with soda.
The timing was right for the release of a new lemon gin, so we started working on a recipe to create a gin with a different direction so that we could compare the two while still using lemon in both.
We made several prototypes and had Mr. Sugawara taste them and give us feedback.
After repeating this process, we came up with a recipe that uses green pepper and several other spices to give the gin a punch along with the citrusiness of the lemon.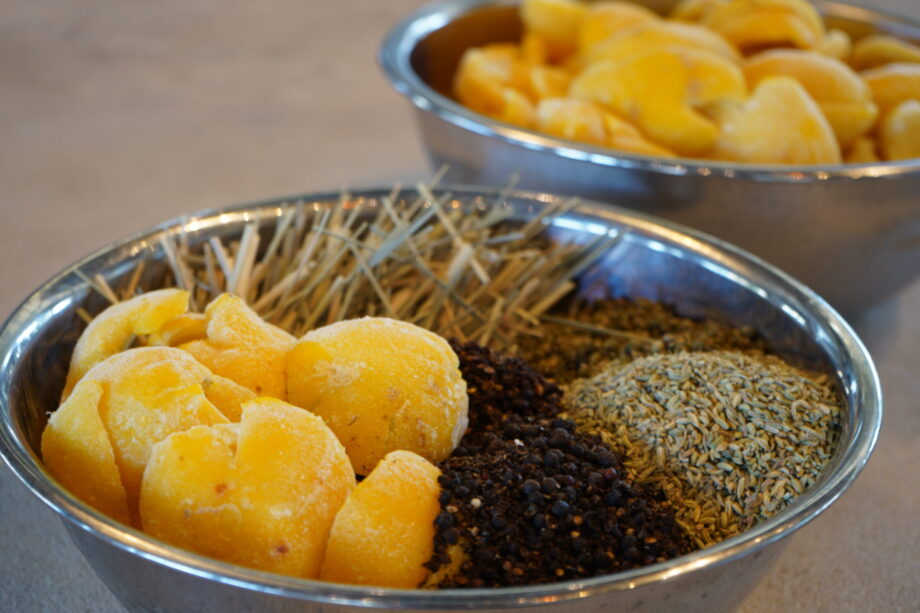 We used a generous amount of green pepper for its green, fresh, punchy aroma.
We also added a complex citrus note with margao, and fennel seed to add freshness and thickness.
Then we added timbre and lemongrass to connect the lemon and green pepper flavors.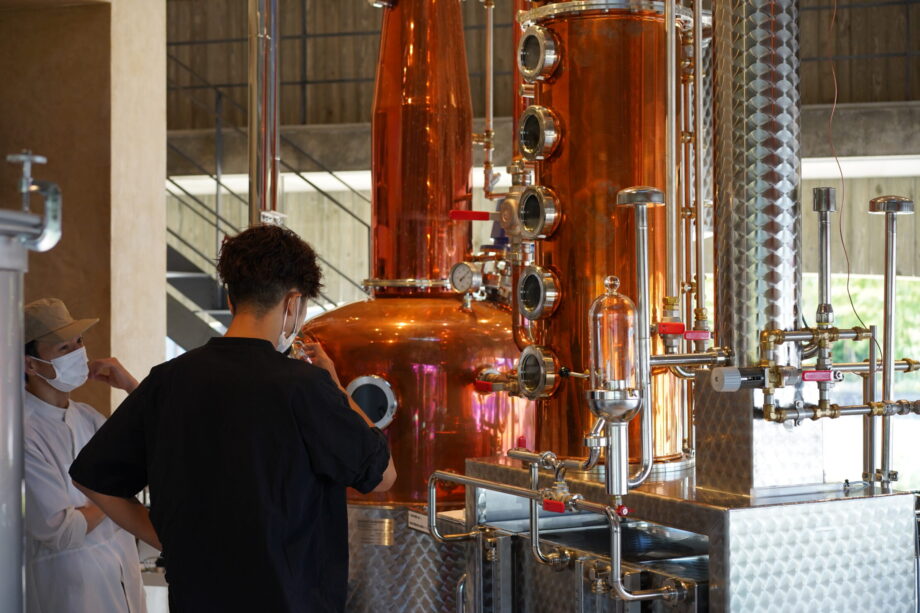 In late August, Mr. Sugawara visited our distillery to distill these lemon and spice parts.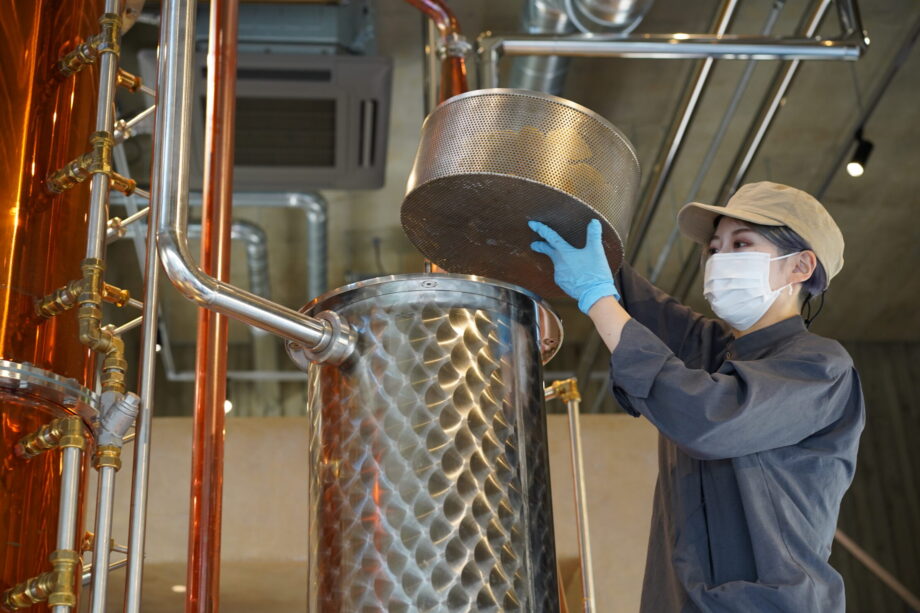 These botanicals are basket distilled to extract the fresh aroma.
These lemon and spice parts are blended with macerated distilled parts of 10 botanicals, including juniper berries, to complete this limited edition gin.
When finished, it is a refreshing, punchy gin that goes well with gusto, such as with meat dishes and other meals, and is recommended as a mealtime drink.
Furthermore, it goes well not only with soda, but also with other sweet-tasting ingredients. It is a gin that can be mixed in different ways for different occasions, allowing you to enjoy a variety of delicious flavors.
The distilling team recommends ginger ale. The ginger and spice flavors add a deliciously spicy taste to this cocktail that is perfect for sipping slowly and savoring.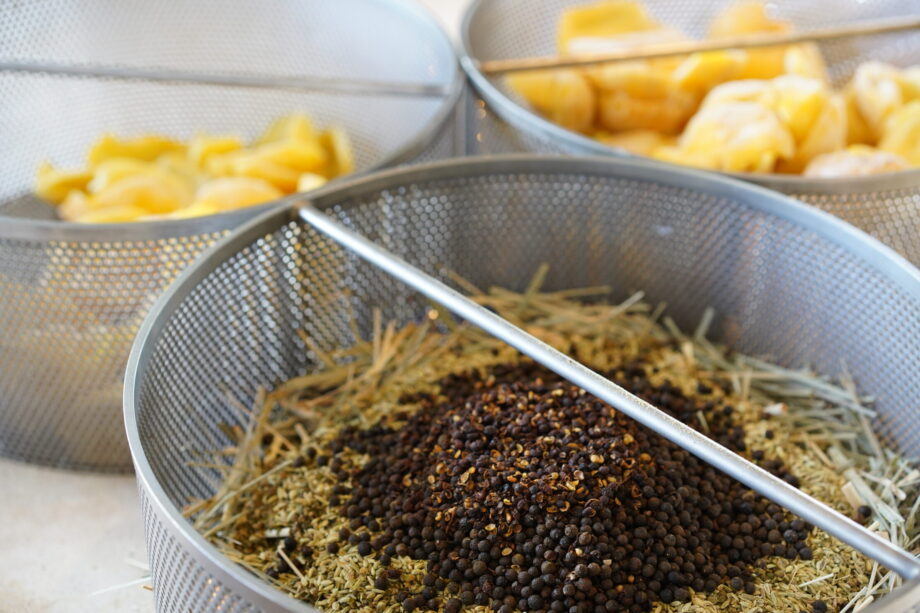 The September Limited Gin "Spice Supernova" will go on sale on Friday, September 15 at 12:00 pm. Please look forward to it.