THE HERBALIST YASO GIN ORANGE, winner of the TWSC2023 Gold Award, will be sold!
This new craft gin is richly infused with orange peel.
It is made with sour and juicy Valencia orange peel and sweet and aromatic navel orange peel, with spices added.
Recommended way to drink
First, the recommended way to drink a gin and tonic.
A gin and tonic is a drink in which gin is mixed with tonic water, a carbonated drink with a sweet, sour, and slightly bitter taste.
Tonic water can be found at Yamaya, Aeon supermarkets, and Harashin in Niigata Prefecture.
First, fill a glass with ice and add about one-fourth to one-fifth of the gin. Add the tonic water and mix lightly with a spoon from the bottom, and you are ready to drink!
For those who do not like sweetness, gin soda mixed with soda water or hot water is also recommended.
Recommended snacks
Cheesecake and raw chocolate are recommended as snacks.
The fragrant orange goes well with milky cheese and the aroma of chocolate.
If you would like to enjoy it with a meal, dishes using olive oil and tomatoes, such as Italian or Spanish cuisine, go well with it.
And although it may seem an unexpected combination, it also goes well with Chinese food.
How about a different way to enjoy Chinese food by combining Gin orange with slightly oily and thickened stir-fry dishes?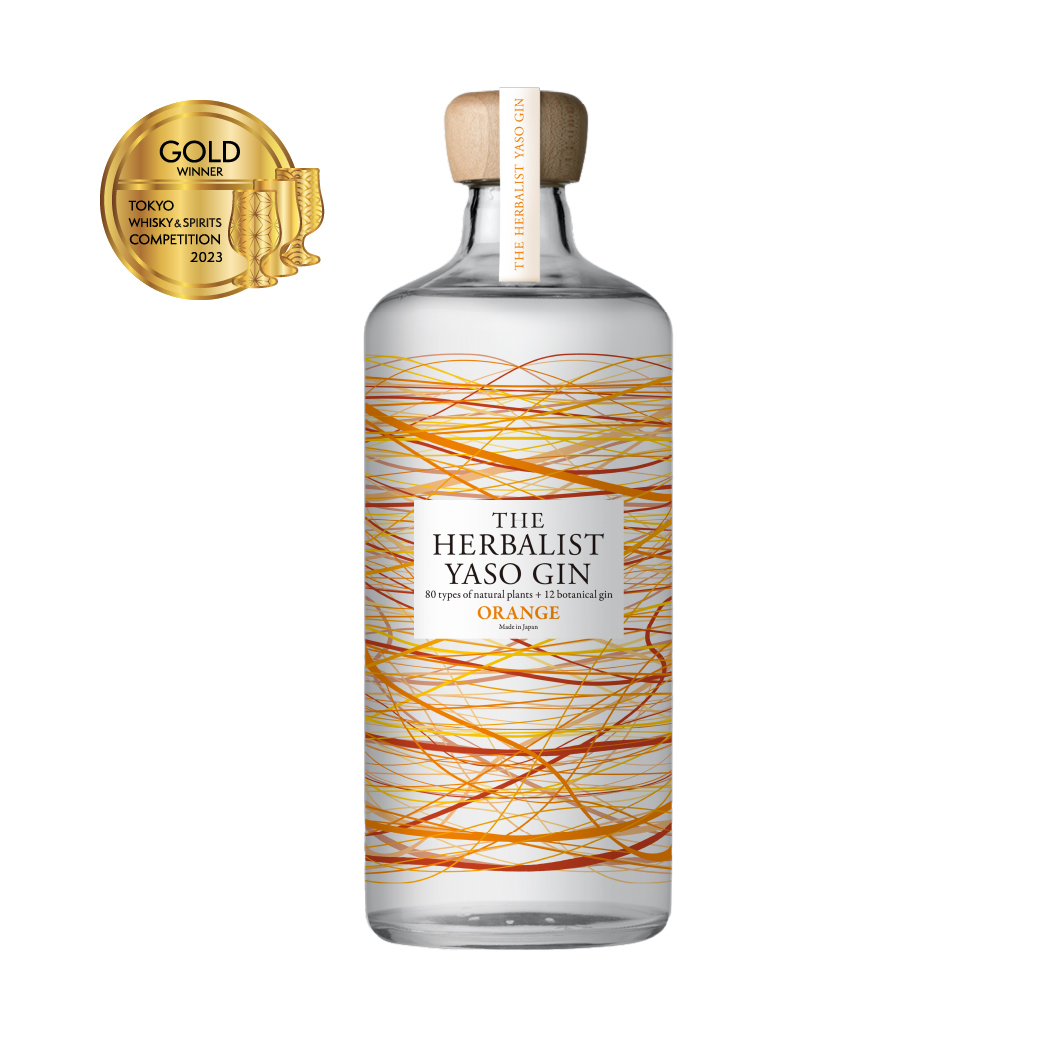 Sales will begin at 12:00 noon on May 10.
*Items will be shipped sequentially on June 5.
 We apologize for any inconvenience caused.
〈Ingredients〉
[Wildflowers]
mugwort、turmeric、fish mint、lotus leaf、chinese ginseng、andrographis paniculata、St. John's wort、kuma bamboo grass、dandelion root、ganoderma lucidum、five-leaf ginseng、eucommia leaf、chinese plantain、licorice、pine leaves、Nandina leaves、solomon's seal、asiatic dayflower、new zealand spinach、maca、eurycoma longifolia、senna occidentalis、job's tears、field horsetail、loquat leaves、luo han guo、goji berry、alehoof、peach leaf、ginkgo leaf、japanese honeysuckle、fig leaf、safflower、siberian ginseng、Isodon Japonicus、nalta jute、japanese red elder、japanese mallotus、matrimony vine leaf、persimmon leaf、german chamomile、chinese quince、perilla leaf、mulberry leaf、nikko maple、panax pseudoginseng、platycodon root、jujube、salacia、silvervine、sicklepod seeds、red ginseng、almond mushroom、rooibos、amla fruit、onion skin、Cat's Claw
[Fruits]
japanese apricot、kumquat、fig tree、mandarine orange、apple、grape、melon、lemon、grapefruit、Apricot
[Vegetables]
chile pepper、ginger、shiitake、carrot、onion、parsley、cabbage、burdock、bean sprouts、garlic
[seaweeds]
sea kelp、endocladiaceae
[12 botanicals]
Juniper berry, Valencia orange peel, navel orange peel, orange flower, licorice, spring turmeric, fennel, clove, cardamom, allspice, celery seed, Echigo spice
Content: 700 ml
Alcohol content: 45%.
Alcohol consumption by persons under 20 years of age is prohibited by law.
We do not sell alcoholic beverages to persons under 20 years of age.
Drinking alcohol while pregnant or nursing may adversely affect the development of the fetus or infant.