May's limited gin is "Chamomile Orange"
Yamada, a YASO distiller, will be the first gin to be in charge of everything from botanical selection to blending.
The fragrance of chamomile, like the beautiful and cheerful May, is gently supported by orange and cinnamon, creating a gin with the warmth of spring.
Chamomile adds domestic ones to Croatian ones to adjust the balance.
However, in fact, it was very difficult to take out the scent of this chamomile.
After the trial production, we adjusted the way the temperature rises in distillation with this machine, decided the cut position while checking the flavor, and succeeded in extracting a natural floral scent by devising the composition.
This chamomile scent is blended with cinnamon to add warmth, and orange peel and bergamot are added to accent the scent and taste.
When mixed with soda or tonic, the scent of not only chamomile but also other ingredients spreads, creating a cocktail that feels the warmth of spring.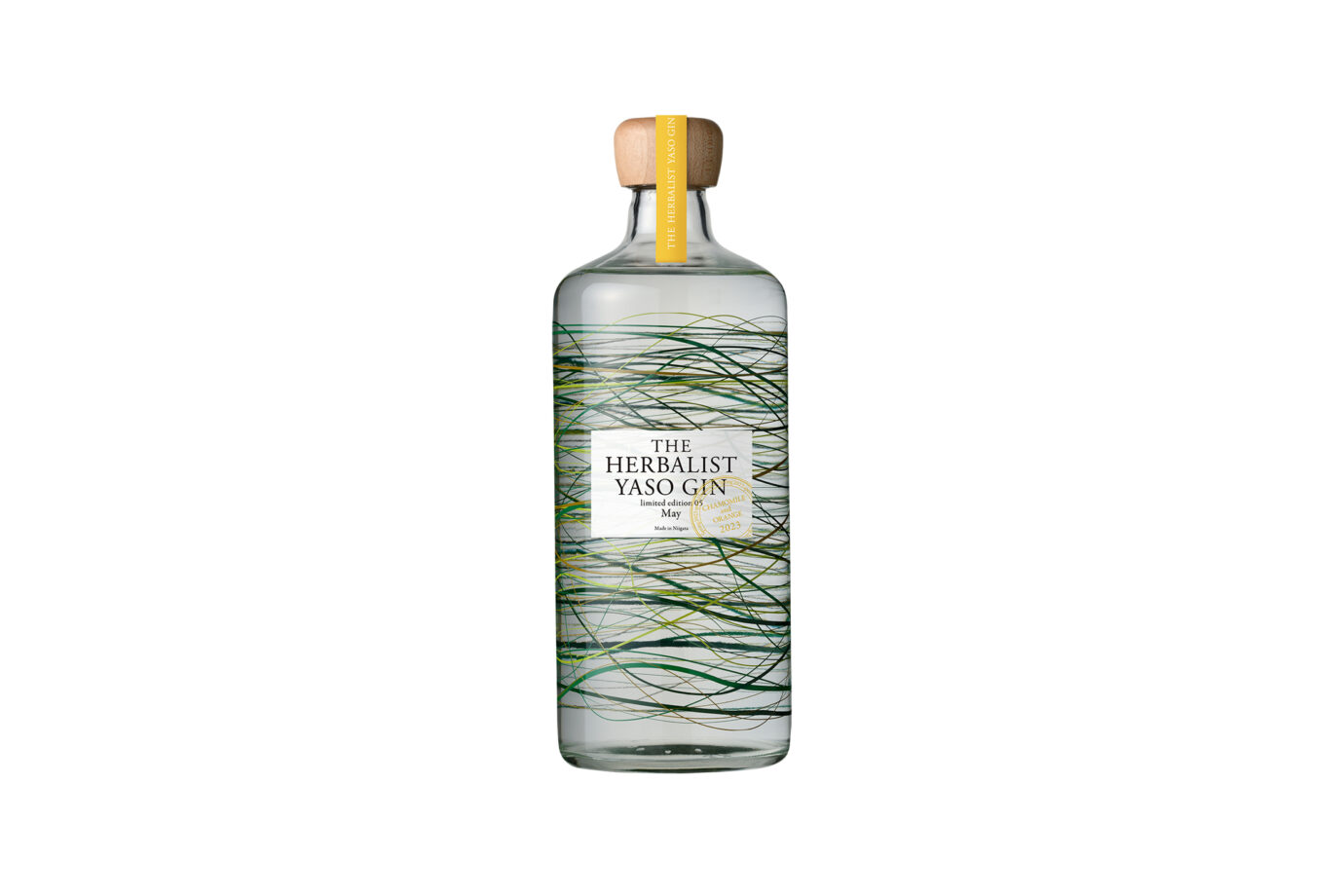 ※Sales will begin on May 15th at 12:00 noon.
 There is a limit to the number of units available.
〈Ingredients〉
[Wildflowers]
mugwort、turmeric、fish mint、lotus leaf、chinese ginseng、andrographis paniculata、St. John's wort、kuma bamboo grass、dandelion root、ganoderma lucidum、five-leaf ginseng、eucommia leaf、chinese plantain、licorice、pine leaves、Nandina leaves、solomon's seal、asiatic dayflower、new zealand spinach、maca、eurycoma longifolia、senna occidentalis、job's tears、field horsetail、loquat leaves、luo han guo、goji berry、alehoof、peach leaf、ginkgo leaf、japanese honeysuckle、fig leaf、safflower、siberian ginseng、Isodon Japonicus、nalta jute、japanese red elder、japanese mallotus、matrimony vine leaf、persimmon leaf、german chamomile、chinese quince、perilla leaf、mulberry leaf、nikko maple、panax pseudoginseng、platycodon root、jujube、salacia、silvervine、sicklepod seeds、red ginseng、almond mushroom、rooibos、amla fruit、onion skin、Cat's Claw
[Fruits]
japanese apricot、kumquat、fig tree、mandarine orange、apple、grape、melon、lemon、grapefruit、Apricot
[Vegetables]
chile pepper、ginger、shiitake、carrot、onion、parsley、cabbage、burdock、bean sprouts、garlic
[seaweeds]
sea kelp、endocladiaceae
[20 types of botanicals]
Juniper Berry, Chamomile, Le Lectier, Orange Peel, Marigold, Apple Fruit, Bergamot Peel, Cinnamon, Coriander Seed, Licorice, Spring Turmeric, Fennel, Caraway, Orange Flower, Ginger, Cardamom, Clove, Allspice, Echigo Touki , celery seed
Contents: 700ml
Alcohol: 40%
・Drinking alcohol under the age of 20 is prohibited by law.
・We do not sell alcoholic beverages to persons under 20 years of age.
・Drinking alcohol during pregnancy or lactation may affect the development of the fetus or infant.